Use of the appropriate cake boards and cake boxes is crucial. We offer a wide selection of professional quality cake boxes and boards that are essential for your cake. They enhance the design and are necessary to prevent cake damage during storage and transportation.
We carry cake boxes and boards in a variety of sizes ranging from 3" to 22". Which board is best for your type of cake? We carry square, round, silver, gold, and colored boards.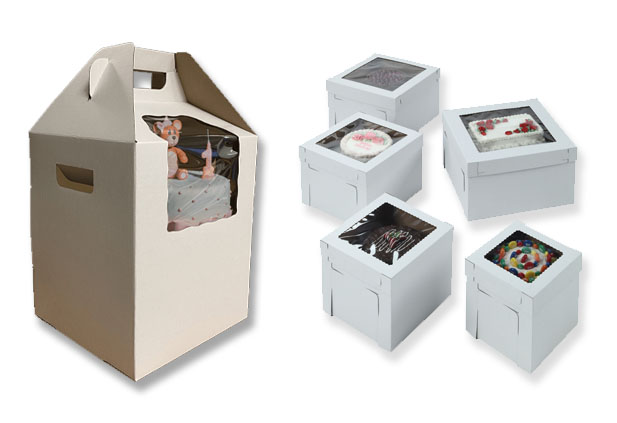 It is best to use a "12mm drum" cake board if you're making a heavy cake, such as fruit cakes, madeira and dundee cakes, or a wedding, christening, Christmas, or Simnel cake. Due to the thickness of these boards, you have strength and rigidity when moving your cake.
Select a board that is at least two inches larger than the cake pan it was baked in. This will allow for the thickness of the marzipan and icing as well as any decoration that will be placed around the board's edge. It may be better to use an even larger cake board if you plan to add decoration or lettering to it.
Carrot cake, chocolate cake, upside-down cakes, sponge cakes, battenberg, and pound cake:
You can use a thinner "3mm hardboard" since these cakes are much lighter and won't overpower the cake. Once more, pick a cake board that is at least 2 inches larger than necessary because you'll need space for decoration.
It would be better to use a thicker board, like a drum, for a large croquembouche display. Depending on the quantity of choux pastry used and the desired height, allow about a 12 inch upwards, keeping in mind to leave about two inches on either side for the display and any caramel threading.
Gateaux, ice cream cakes, cream pies, cheesecakes, tarte tatin, tiramisu, banoffee, genoise, and pavlova:
Our 3mm hardboard will work best for lighter desserts or as a simple base. Once more, use the two to three inches to present the cake and prevent any items from falling off as it is being served.
Specially designed cakes:
For specialty or novelty cakes, there are heart-, hexagon-, and rectangle-shaped boards available. We carry five different sizes of rectangle boards, ranging in size from 10 x 13 inches to enormous 32 x 20 inch thick wooden boards.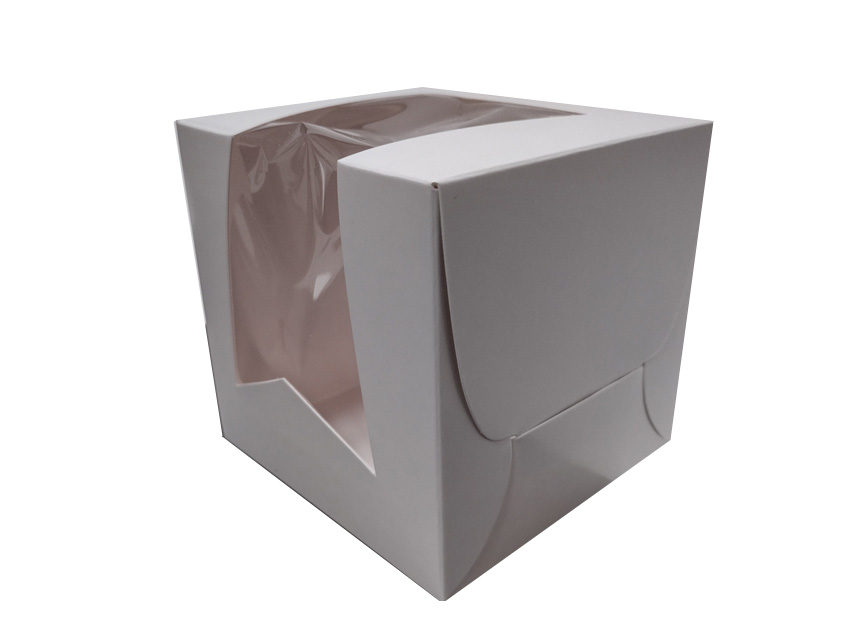 Your boards could always be highlighted by double stacking two dissimilar colors. To complement the cake's design, stack them one a little bigger than the other.
Additionally, they can be used to add a tier to the cake. Stick together with double-sided tape and encircle with a complementary ribbon to make a focal point for the cake.
Cupcake Boxes:
Select a box that is the same size as the cake board you are using for the ideal fit. If the cake has a shape, such as a heart, measure the board's widest point and use that measurement. To keep the cake from shifting inside the box, use a small piece of non-slip mat or polystyrene foam.
We carry sturdy white card cake boxes from 6" to 20" in length as well as festive Christmas cake and Yule log boxes. For those taller cakes, we also carry full-sized box extensions because a box that fits is crucial for its protection. We offer box extenders in sizes ranging from 6" to 20".
If you want to give the cake as a gift, one of our cake boxes is perfect. It transforms your cake into a lovely gift and comes in sizes 10" and 12". It is tied with a pretty ribbon from our collection.
Cupcakes can be given out as party or wedding favors. Why not consider having cupcake favors at your next event? Our selection of clear and single cupcake boxes are ideal for this.
We adore cupcakes. However, you'll need to take precautions to secure and protect them if you need to transport them or give them as a gift. We offer singles in a variety of sizes, including 4", 6", 12", 16", and 25". If you want a gift that is extra special, we also offer striped boxes and boxes that have a leather appearance.