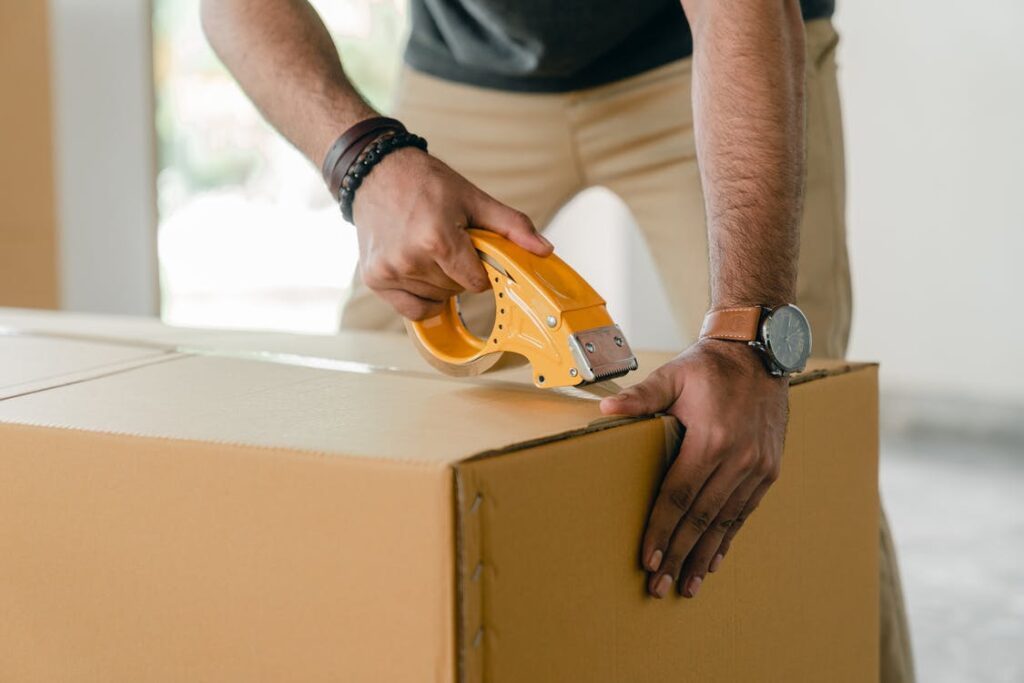 Looking Back:
2-day shipping was a novelty and, in Jeff Bezos' own words, felt like "an extravagant luxury" when Amazon Prime first debuted in 2005. However, this novelty quickly affected how Amazon customers thought about fast shipping, and the ease of 2-day delivery permanently altered consumer shopping behaviors. It allowed for the internet sale of completely new product categories, including groceries, toilet paper, and household items.
When large retailers saw that Amazon's expanding offers were reducing their top line revenue, they rapidly adopted a similar strategy. The biggest physical stores are now even introducing rival subscription services and concentrating on expanding their e-commerce operations. Businesses of all sizes must promise quick delivery in order to compete because today's customers have no preference between major shops and small to mid-sized merchants when it comes to their expectations for quick shipment.
When many big retailers saw that Amazon's new products were cutting into their top-line sales, they quickly did the same. Now, the biggest stores that sell things in person are even starting subscription services that compete with each other and putting more effort into growing their online stores. Customers don't care if you're a big store or a small or medium-sized one; they want fast shipping now, and businesses of all sizes must promise fast shipping to stay in business.
During the pandemic, online shopping went through the roof, which is not a secret. The global supply chain was not ready for the sudden change in shipping and delivery needs or the huge jump in consumer demand. Since problems in the supply chain are often on the front page of the newspaper, consumers might have been expected to have lower expectations for shipping speed or price. But our 2021 survey of consumers showed that since the start of the pandemic.
33% of customers have higher expectations for fast shipping.
40% of shoppers expect more from free shipping.
42% of online shoppers expect to be able to choose a 2-day shipping option for every item they buy.
As 2023 approaches, the number of people who want next-day or same-day delivery keeps going up, and many of them expect to get their products in less than 2 hours. In an interview with eSeller365, Steve Denton, the CEO of Ware2Go, said that same-day delivery would be the best opportunity for merchants in 2023.
"In the coming year, the best opportunities for merchants will come from using micro-fulfillment services like Roadie in areas with a lot of people. The best way to take advantage of same-day delivery without hurting margins is to manage SKUs and distribute inventory in a very targeted way.
Steve Denton, "E-Commerce Predictions for 2022" – 26 Experts in eCommerce can tell you where your business will have the most success.
A targeted approach to SKU management means looking at the demand for same-day delivery by SKU and geography and deciding which SKUs should be stocked in densely populated areas to offer same-day and next-day delivery.
The fulfillment industry has grown by leaps and bounds, with a focus on helping small and medium-sized merchants. This means that businesses of all sizes can now compete with promises of fast shipping. For one thing, the growing trend of on-demand warehousing makes it possible for small and medium-sized merchants to combine their inventory with that of other merchants to get better deals on warehouse space and labor. Because of these partnerships, merchants of all sizes can spread their inventory across strategic warehouse locations to offer customers anywhere in the country cheap ground shipping in 1 to 2 days.
And consumers say that promises of fast shipping sell. In a 2021 survey, 69% of consumers said they were more likely to click on a display ad that mentioned fast/free shipping, and 77% said they were more likely to buy an item if it could be delivered to them in 2 days or less.
Google Shopping's research on how people shop led to the Free and Fast annotation program, which gives priority to listings that offer free delivery in 1 to 2 days in the zip code of the browser. Early testing showed that when a fast shipping annotation was added to a listing, the overall conversion rate went up by 9%. So, fast shipping is a chance for small and medium-sized businesses (SMBs) to convert shoppers at the top of the sales funnel, which drives up top-line revenue.
Shipping Quickly and Responsibly:
Carbon emissions went up because of the growth of online shopping, which wasn't what people wanted to happen. In 2021, shipping emissions went up by almost 5% because there were more last-mile delivery trucks on the road and more container ships idling off the coast of California.
People are aware of how their shopping habits affect the environment and care about it. A 2021 consumer survey found that 88% of people say that sustainability is an important part of what they buy, and 66% say that sustainability has become more important because of the pandemic. On the other hand, a Harvard Business Review study shows that consumers have different ideas about the same thing. According to their study, 65% t of shoppers want to buy from businesses that use more environmentally friendly methods, but only 25% do.
When shopping in a store where you can buy something with just one click, customers have to make a hard decision. Modern shoppers are busy and have grown used to getting almost everything they buy online delivered to their homes in 1 or 2 days. When they have to choose between convenience and sustainability in a split second, most people choose convenience, even though they seem to know what their choices mean.
In the end, fast shipping and being environmentally friendly don't have to be incompatible. Two things can be done to make e-commerce shipping more environmentally friendly:
Distribute inventory closer to final customers to cut down on time in transit (TNT) for last-mile deliveries. The less time it takes for a package to get to its final destination, the less carbon it releases. Distributing stock also reduces the need for next-day air shipments, which usually release six times more carbon than ground shipments.
Carbon emissions can be balanced out by buying carbon credits from a reputable carbon offset marketplace. These credits help pay for a wide range of reforestation and forest preservation projects that store carbon. At Ware2Go, our carbon-offset shipping network makes sure that carbon emissions aren't made up for every shipment that goes through it.
Smaller stores are trying to keep up with Amazon and big box stores' two-day delivery standards, so large retailers are pushing the limits to offer faster and faster shipping. Big box stores rely more and more on BOPIS (Buy Online Pickup In Store) models, which make same-day fulfillment easy. This is in addition to their distributed fulfillment centers for next-day delivery.
Forward-thinking Small and medium-sized businesses (SMBs) are already looking ahead and preparing for the next phase of customer expectations for delivery speed.
To stay ahead of the curve, these businesses should prioritize partnerships with fulfillment providers that innovate at the enterprise level and make best-in-class technology accessible and scalable for businesses of all sizes.