Do you make cakes often? If so, you've probably been there. A cake business from home can be daunting if you're a one-man operation. Home bakers are usually solitary. From consultations to deliveries.
Here are some simple methods that don't need explanation.
Print vouchers and distribute to local shops, libraries, and schools.
City halls, schools, daycares, and libraries publish newsletters.
After Sunday church and PTA meetings, hand out free mini cakes, cake pops, and cupcakes.
Attend local get-togethers and network meetings to introduce yourself and your business.
Give local shops and businesses, like event managers, a 5 or 10% referral fee.
Sell at the fair. Encourage people to try something by discounting cupcakes.
So people can find you, list your business at city hall and in the yellow pages.
An Outstanding WEBSITE
Cake decorators without websites are common. Or it's outdated. Anyone can order a cake from your website. People can find you online by typing "cake in XX." That's it.
Someone can make your website. You can create your own website for $5 a month if you can't afford to hire someone. Resources are everywhere.
Cake consultations
When you're new and have a small portfolio, customers are hesitant to trust you. Cake consultations may be a great way to meet people, taste your cake, and show off your customer service skills.
I've done business with nice people. Your business will grow based on your work, reputation, and customer reviews.
BRIDESHOWS
It's great here. You meet potential customers, cake decorators, vendors, and suppliers. Introduce yourself to everyone. Sample your cakes. Showcase your talent by making dummy wedding cakes.
SOCIALS
love/hate social media. I love meeting fans, but I'm nervous about sharing my work. What if my cake fails? Why aren't my cake photos liked? Still, we must be out there. Sharing our work, attracting fans, and making the newsfeed. So new customers can find us and see our work. Previous customers are proud to have used our services and will remember us when they need a cake again.
Newsletter signup
Create a newsletter to keep customers updated. Send holiday greetings. Invite them to your stall or sale. Email a discount coupon.
DISTRIBUTE TO LOCAL BAKERIES
Local bakeries sometimes outsource items from reputable sources. Give the local bakery an incentive to buy your cupcakes. This ensures a steady income.
No orders?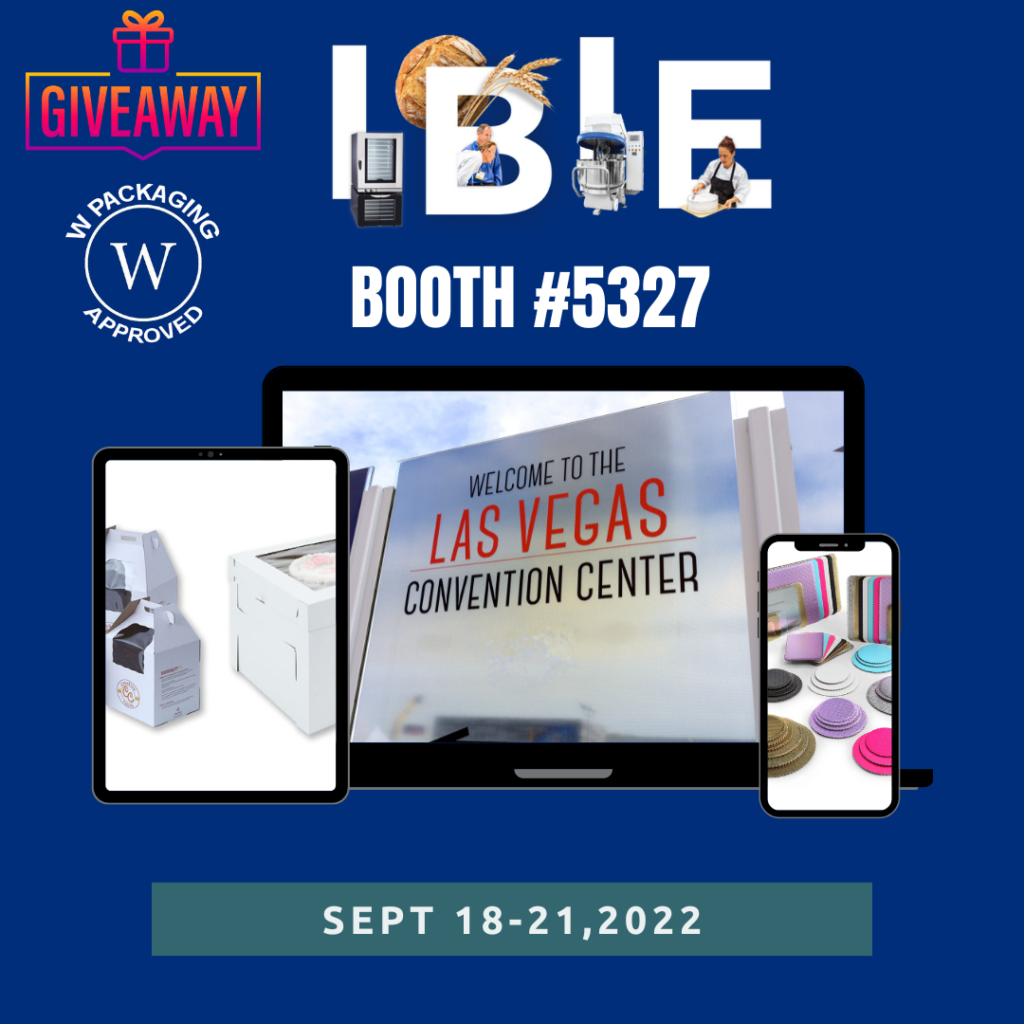 PRICING YOUR CAKES
We've covered this topic extensively in How to price your cakes and are you underpricing your cake.
You could also overprice your cakes. We often say to check your product's market value and price accordingly, but that value is based on a certain quality standard.
Your cakes are delicious, but they lack appearance and finesse. Would pricing your product at market value be fair? Imagine two cake decorators with equal experience offering the same cake for $50, but one gives a standard quality while the other lacks. Choose one.
This requires stepping back to evaluate yourself. Self-criticism is common, but there are exceptions.
There's enough business for everyone,
As an American company, WPackaging believes it is our values that make the difference. We work diligently to meet the needs of your business, be it a large company or the neighborhood shop.